Only the one this time: Fudgee-O's: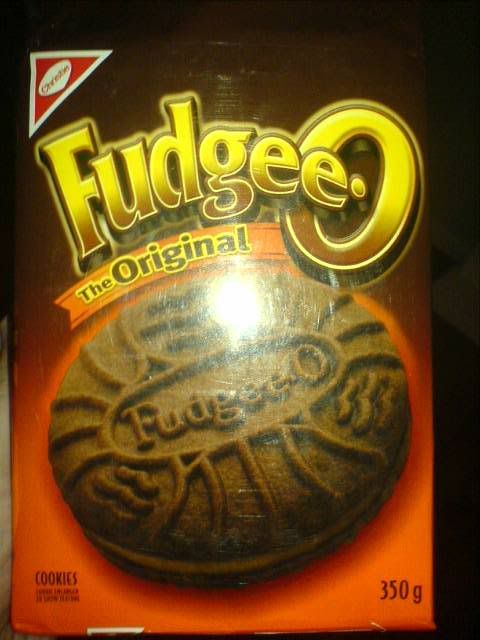 They look and smell like the standard bourbon biscuit. I thought they would be shit. I took a bite: OM NOM NOM NOM, and guess what, they taste like a bourbon biscuit as well. OH NO, HANG ON! What's this WONDROUS TASTE SENSATION RISING UP AMONGST MY BEING? IT'S FUDGE-TASTIC, even though THERE'S NO BISCUIT LEFT IN MY MOUTH!
I need to SHOVEL IN ANOTHER AS SOON AS IS POSSIBLE!

These are unbelievable. Chaz, I require some of these sending over ASAP. Please wait until the finish of the sweet experiment first, in case I find something equally spectacular.

I never thought I'd find fudge so appealing.

11/10.